Vietnam Airlines is launching a promotion for war veterans to celebrate the 60th anniversary of the Dien Bien Phu Victory.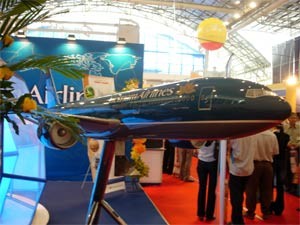 Vietnam Airlines offer a discount on local routes for war veterans. (Photo: KK)
One-way tickets will cost VND 60,000 for routes between Hanoi and Dien Bien. A 15 percent discount will be offered on other local routes, not including tax.
Special rates will be given for flights departing April 5 to December 31. Tickets are available to purchase from April 1 to December 31.
Customers interested in the promotion are required to show their veteran certificate of recognition and their identity card.