Construction of Phu Quoc International Airport will begin at the end of this month, the People's Committee of Phu Quoc District in Kien Giang province has announced.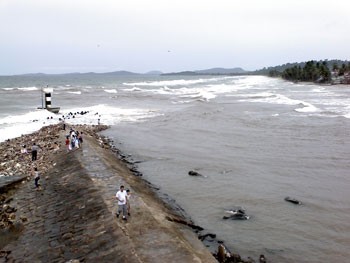 A beach on Phu Quoc island (Photo:KK)
The airport, covering area of more than 800 hectares in Duong To Commune on Phu Quoc island, will be built at the cost of around VND2 trillion (more than US$120 million).
Of this, VND300 billion (US$18 million), has been spent on site clearance for the project.
The airport is expected to begin operations in 2010 with a capacity of 2.5 million passengers each year.