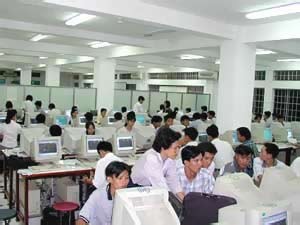 Viet Nam's IT market will have the opportunity to join the WTO's member markets as being part of the ITA. (Photo:TK)
Viet Nam recently submitted to the World Trade Organization (WTO)'s Information Technology Agreement (ITA) Commission a proposal for reducing tariffs on information technology products, aiming at joining an agreement of this body, the Viet Nam News Agency said on July 21.

Ambassador Ngo Quang Xuan, Chief of the Vietnamese Mission to the United Nations and International Organizations in Geneva, introduced the proposal in a meeting on July 21.

The Ambassador said that by joining the ITA, an indispensable condition for WTO entry agreements, Viet Nam reaffirms its determination to enter the world's largest trade organization and to integrate into the world economy.

Mr. Xuan also said by being part of the ITA, Viet Nam will have more opportunities to enter WTO members' IT markets.
By opening the hi-tech IT product market, Viet Nam will have more chances to boost its economic development and comprehensive integration into the global trade sector, he added.

US Secretary of State highlights Viet Nam's economic reform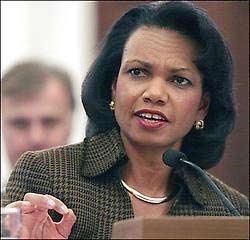 US Secretary of State Condoleezza Rice
Also on the same day, US Secretary of State Condoleezza Rice told a Viet Nam News Agency reporter in Washington D.C. that she highly appreciates the achievements of Viet Nam in its economic reform,
The US Secretary of State said Viet Nam's decisions about economic reform will help make Permanent Normal Trade Relations (PNTR) between the US and Viet Nam soon approved.
Besides, she also confirmed that bilateral relations between Viet Nam and the US "are improving very rapidly."
Regarding her planned visit to Viet Nam, she said that she has cancelled her trips to some countries, including Viet Nam, due to the strained situation in the Middle East.
However, she reminded about the memorable visit of US Secretary of Defense Donald Rumsfeld in June, saying that US President George W. Bush "is very much looking forward to going to Viet Nam."